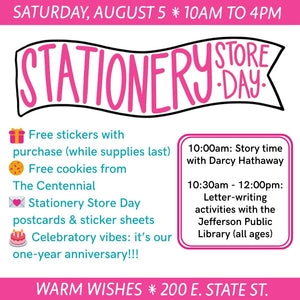 Join
 Warm Wishes as we celebrate both Stationery Store Day and our first-year anniversary with cookies, story time, letter writing activities, exclusive Stationery Store Day products, and just your usual overall celebratory vibes. 
---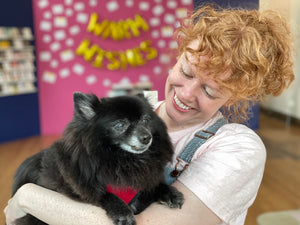 Napkins Fritz Rocket Lang was also known as Nerps, Buddy, or our Sweet Boy. He was a six-year-old rescue pup when I got him in Baltimore, and I'm so grateful to have shared this happy life with him until his 15th year.
---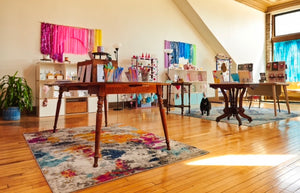 April started off very slowly, so slowly that I was worried it was going to be January 2.0. But, my community rallied and I received a ton of online orders which help offset the slower-than-usual local shopping. I am still learning those seasonal ebbs and flows and today I am just grateful the wind storm has died down outside and I can open my shop door and let in the sun in. Oh, also in April, my best friends from Iowa City visited and I was on the front page of the local paper.
---
Today is a milestone day: a year ago, on April 21, 2022, I launched the online shop! I posted the team drawing on social media the day before to hype it up. And then the 21st, I published the website, sent an email about it, and sat in my friend's backyard, trying not to check my phone.
---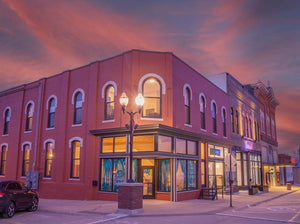 Oh hello! I went to NYC, Valentine's Day came and went, Napkins turned 15 (!). and if you can believe it: it snowed again in Jefferson, Iowa. Yes, yes, I know, I live in Iowa and snow is a normal thing here, but after about ten snowfalls you do look forward to sunny spring days. And now it's March? I'm not naive enough to think we won't have another snowy day but I can see brighter days ahead.